Antique shows are entertaining and provide the likelihood of finding treasures, learning something new, and being entertained. There are always interesting people to meet, many of whom have acquired great knowledge about the collections they offer. I take pleasure in having a chance to touch the past by connecting with the well-made objects of many years ago.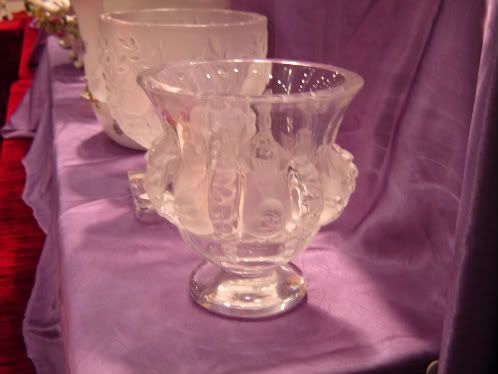 Lalique vases
Recently, I had the opportunity of visiting the West Palm Beach Antique Show. The Show filled the inside of a huge warehouse where many vendors displayed their booths, offering estate jewellery, textiles, furniture, glass, silver, porcelain, paintings, and other things from the past. The number of objects for sale was overwhelming.
Val St. Lambert ca. 1930
Finding a few treasures and speaking to some of the dealers was my ultimate goal. I look for things that stir my passions, are of excellent quality and have good style. My preferences are not solely objects of over 100 years of age, but most importantly objects of quality and style.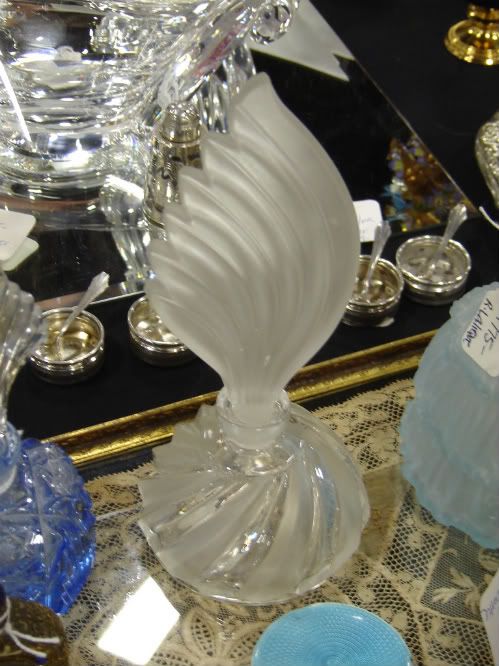 Lalique perfume bottle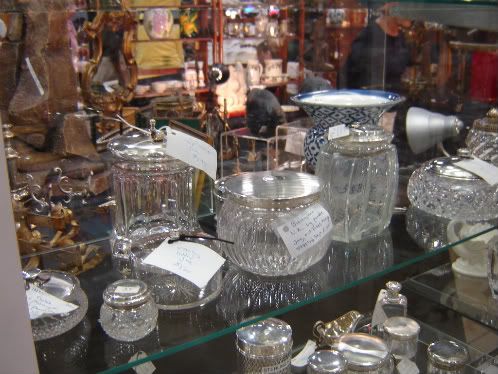 Sterling silver lidded crystal jars
Gorham sterling silver overlay perfume bottle