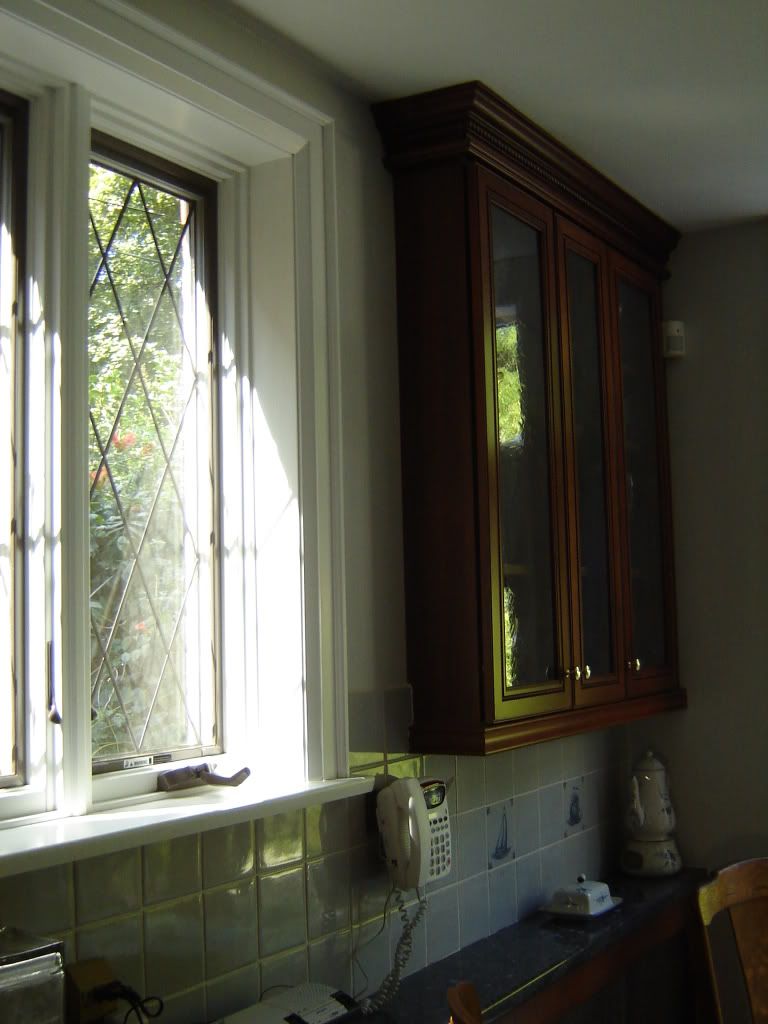 As you were first setting up house, what advice did you get from your parents, relatives and friends? The rule of thumb when setting up house is buy the best you can afford of the basic larger pieces of furniture, then add the smaller pieces as you can afford them. If you're on a tight budget, making some of those decisions requires discipline, foresight, and vision. It makes sense to keep the old slogan in mind, "Never buy cheap unless you can afford it. Good quality assets which will last are more cost effective than buying things that are cheaply made.
When my husband and I first set up house, we very nearly depleted our budget buying a sofa, two bergère chairs, coffee table, bed, and bedroom chests of drawers. After our large initial spend, we were still without a dining table and chairs. For a table, one choice might have been a Pembroke table, a rectangular table with folding or drop leaves on each side. A Pembroke table is a good choice as a starter dining table because it fits easily in a small space with the leaves down when not in use. This type of table can later be put to use in a hall or as a sofa table.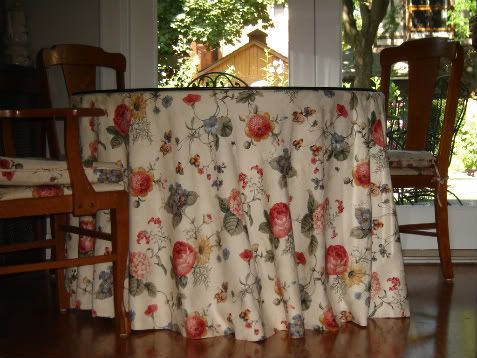 Although we didn't have enough room in the kitchen at that time, we did have a formal dining room space with enough room to easily accommodate a table and chairs. Because I've always had a great love for old houses and old well-made furniture, I decided to check the auctions and estate sales in the area. I finally found an antique round maple pedestal table that came with a centre leaf, and four oak chairs. The table and chairs were solid, well-made, and straight. The chair seats were covered in leather. The whole set cost $45.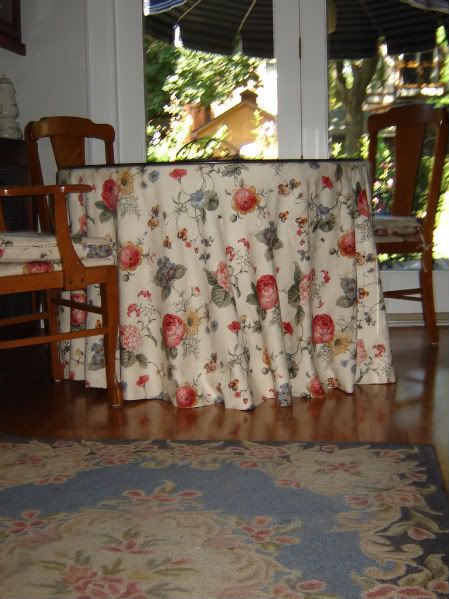 The table and chairs served us well as a dining table for a few years until we moved to a new home relegating them to the breakfast area of the kitchen when we purchased other dining furniture. Once there, to cheer up the space, I purchased a 5/8-inch glass top for the table to put over a floor-length tablecloth. The chairs have seats and cushions to match the tablecloth. In the photo, you can see the table at which we have enjoyed many family meals, children's creative projects, and games. At mealtimes, we usually cover the glass top with another tablecloth.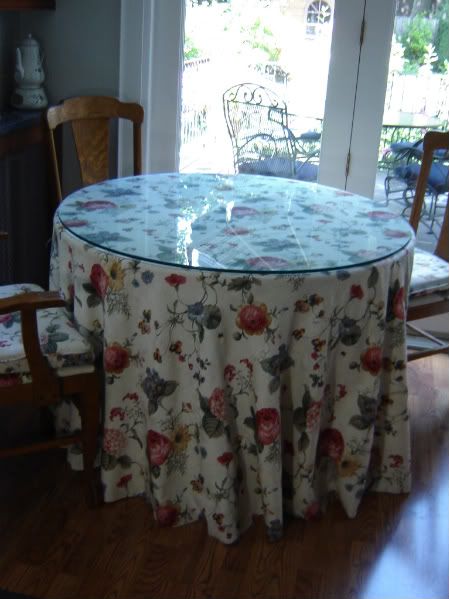 This table has given us such great joy that all four of us could not bear to replace it when we had a recent kitchen renovation. Apparently, the diameter is about four inches too large for the space. Because of the many good memories and because I always think it best to hold to something of value, decided to put up with having a table just a bit too large in our breakfast area.
I couldn't resist adding a photo of the bi-colour northern hibiscus beside our patio still in bloom in late September.