It has become an annual tradition for a few of us to have a pre-Christmas lunch and then do a little shopping, marking the beginning of the Christmas season.
This corner in Toronto is where Avenue Road turns into Queen's Park South of Bloor Street. Looking south, the Royal Ontario Museum is on the right and you can see the Ontario Legislative building in the distance.
We often go to the
Holt Renfrew café
.
The menu never disappoints. Some of the menu choices are on this board. If you go, you must try one of the tartines.
The Holt Renfrew Christmas window is all decorated and looking festive piled with the Holt Renfrew boxes we all love to receive.
The Hermès window is all done in orange for the men in our lives. I like the dark brown hat. Apparently, hats are back in fashion. One of these orange striped ties can make someone look somewhat flamboyant, but the look can also be toned down with a dark brown or navy blazer.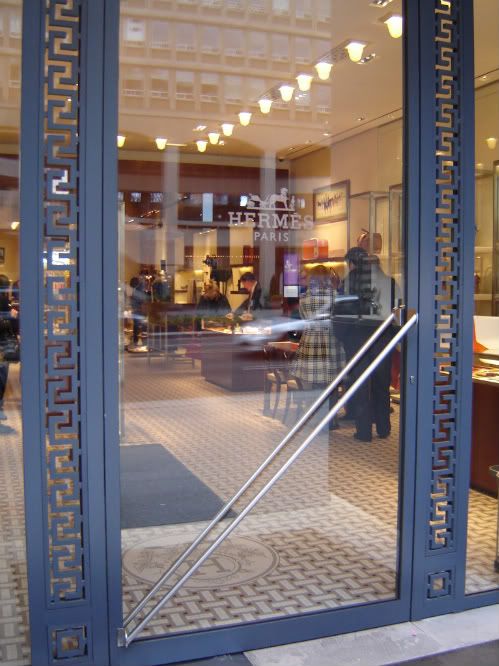 The Hermès door is the highlight of the day with its beautiful metal work.