Up here in the north it's part of the culture to complain about winter, especially in February when we know that winter will last at least until mid-April. We tend to complain but in our hearts, we truly enjoy winter. Otherwise, we would have moved to a warmer climate long ago. We make the most of winter by skiing, or skating. For those of us who are courageous, we play hockey. A brisk walk in the freezing cold is also invigorating and makes us feel alive. Our warm shelter--home, hearth, and a hot drink are especially pleasurable after outdoor winter exercise.
The symbol of warmth in the home is the fireplace.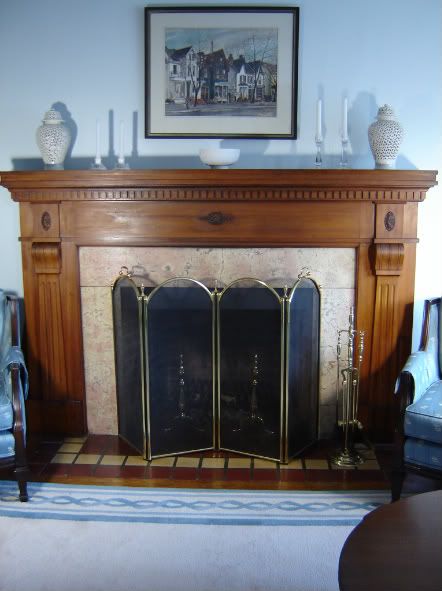 This fireplace is in my house which was built in 1932. Those with an artistic eye can see that the street scene picture above the fireplace is not quite in proportion with the fireplace. It will be very soon, when I have it reframed with a slightly larger mat and frame.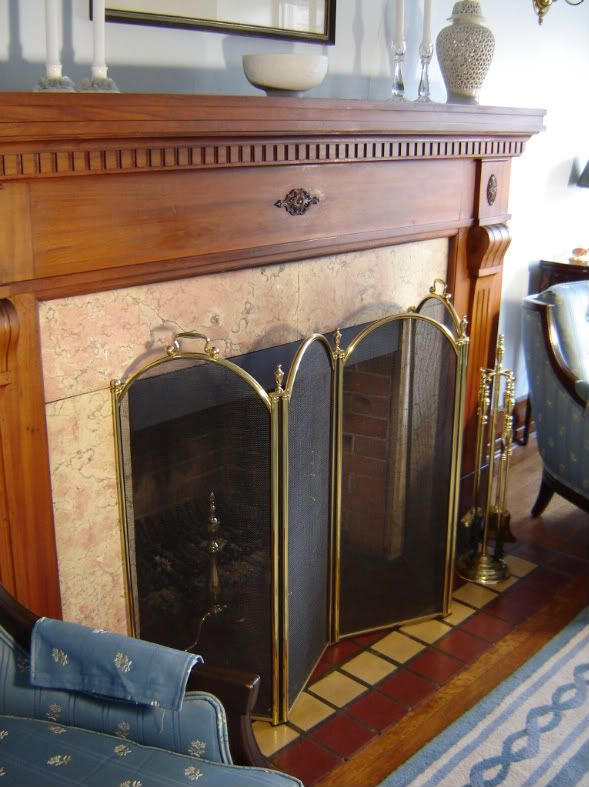 In Toronto, fireplaces are standard features.
This fireplace in a friend's home also built in the 1930s has a classic design and a restrained beauty. The old Royal Crown Derby plates on the mantle help give the focal point of the room an exquisite beauty.