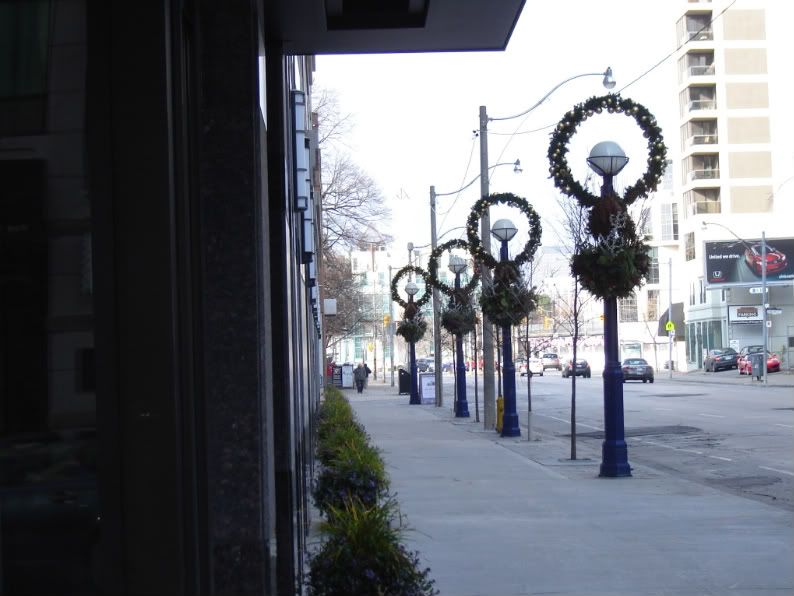 At this time of the year, many of us begin planning for the festive season. Whether we celebrate Channukah, or Christmas most of what we do and plan for the holidays is based on our religious traditions and the traditions we and our families created to make the Holidays more meaningful. These holidays in the darkest part of the winter are meant to bring joy, hope, and giving to our friends, families, neighbours, and especially to the children.
The preparations and anticipation of Christmas are part of the celebration and are in themselves enjoyable.
Mid-November marks the beginning of my Christmas traditions. Every year at this time I go to lunch in the downtown shopping area with the same group of friends. Last Saturday, our annual lunch lasted almost four hours. Although we see each other during the year, we still seem to have lots to share. We choose the restaurant for its ambience, aesthetic quality, comfort, and good food, in that order. Among the restaurants we've enjoyed in the past are the
Courtyard Café
at the Windsor Arms Hotel , and the
lobby bar
of the Four Seasons Hotel . This year we returned to the
Holt Renfrew Caf
é
where the salads and tartines are like no other.
After lunch, we always visit a few of the stores on Bloor Street, including some of the clothing stores. As you can imagine, all of the stores are decorated for the season and filled with the excitement of the coming Holidays.
When William Sonoma and Pottery Barn first came to Toronto, we were delighted and added them to our favourite spots.
One of my favourite stores is William Ashley China. One of the delightful things to see on Bloor Street is their Wall of China. They must carry every fine china and crystal pattern currently made. Can you find your favourite pattern?
Birks Jewellers, formerly Henry Birks & Sons, on the corner of Bay and Bloor is a lovely store to visit.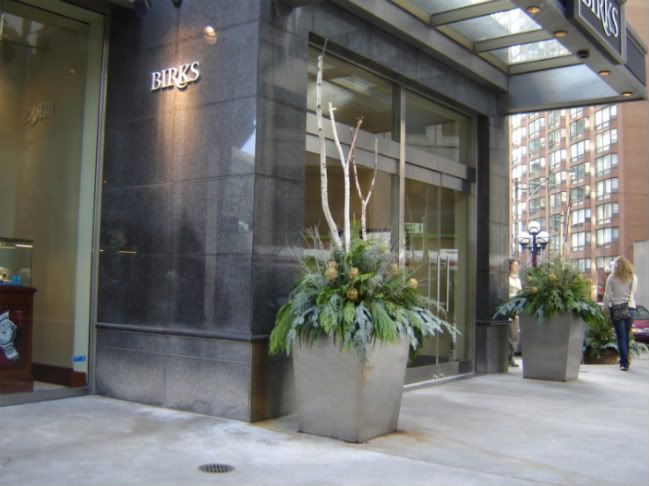 The teddy bear at the door of The Toy Shop has been tirelessly blowing bubbles for a number of years and seems to be as happy in the warm weather and when it's below freezing. Look at that huge bubble in the photo.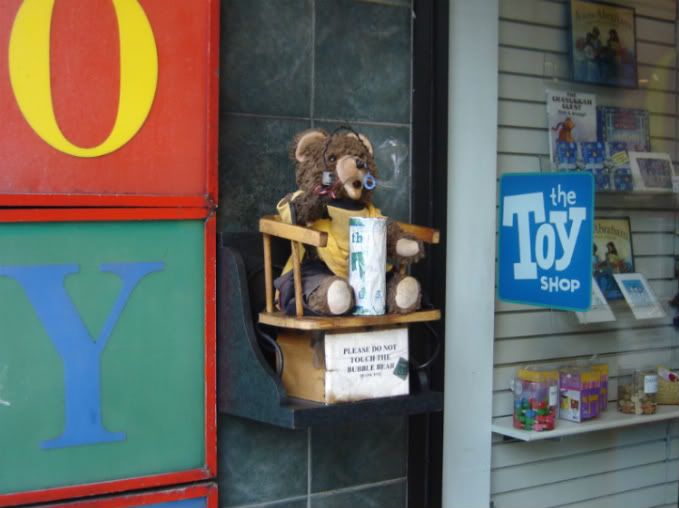 The Lego Santa Claus greets the passersby.
Do you know a child who would like this rocking horse?