When entertaining outdoors, being in beautiful surroundings adds to the enjoyment of relaxing with friends, and family. A small urban garden always presents special challenges because any imperfections are more apparent. Those of us with small city lots face each spring hoping to continue softening some of the hard surfaces and to cover up the unsightly areas we can do little to remedy otherwise.
In larger settings outside of the city, the utility and garbage areas are normally discreetly hidden a little away from the house by hedges, shrubbery, or fences. As I look around, I find that many people who live the middle of a large city just don't know what to do with their unsightly garbage cans and choose to ignore them while concentrating on beautifying the rest of their outdoor areas.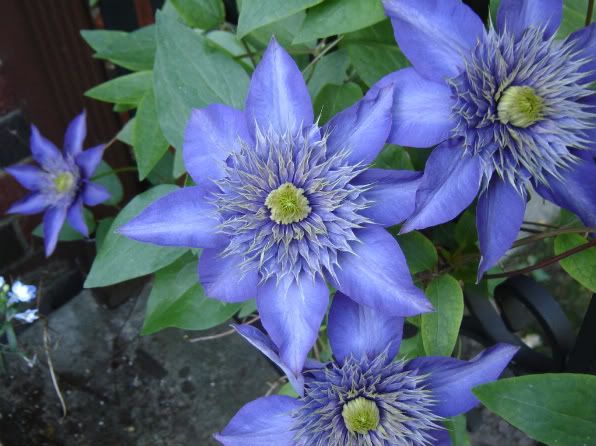 Often the only solution is to hide the garbage cans in the garage. I've done this in the past until I found these practical cedar bins in which to store the garbage and recycling containers.
I went one more step by adding pots of flowers as attention getters for the utility area. Now, as I walk through, I tend to concentrate on the charming beauty of this part of my outdoor space. I know the simple flowers jammed into these large pots will grow to be spectacular accents as the warmth of the summer encourages their growth.