I visited Spadina House a few weeks ago. Spadina House is a museum of historical importance in Toronto and in the Province of Ontario. The dignified two-story mid-Victorian house epitomizes the cultural base of early Toronto.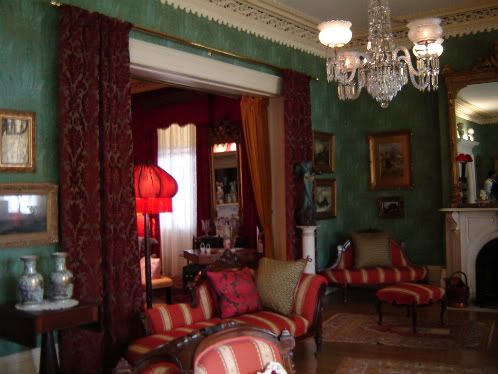 James Austin who was a leading figure in Toronto's business community as a financier and
rentier
, built the grand house in 1866 on the escarpment overlooking the growing city. The house symbolized his arrival as a prominent member of the local social élite.
When James' son Albert took over, he and his wife renovated and enlarged the house between 1898 and 1913. Although the original contents and decoration were largely preserved by James' descendants, there is evidence of the different tastes and times of the succeeding generations. Three generations of Austins lived here until the family negotiated with the city and the Province of Ontario in 1982 to take over and establish Spadina House as a museum.
The glass work of the front door is a beautiful example of Art Nouveau with its stylized representation of nature and flowing lines.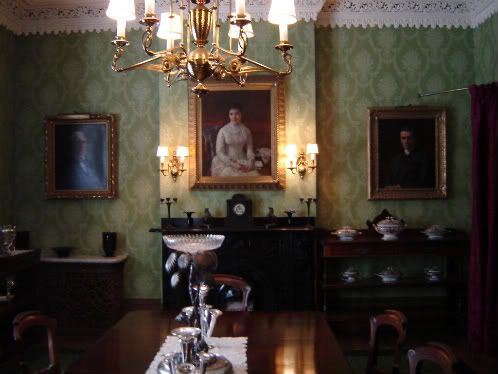 Some objects in the Austin collection reflect the late 19th century taste for eastern decoration. The silver eperne from 1880 in the dining room portrays a Near Eastern desert scene. The ironstone dinner service by Ashworth is in the style of Chinese porcelain.
Several of the exquisite gasoliers date back to James the original owner, and were not updated to electric light, but were maintained over the years to the present day by the gas company in Toronto.
When you go, pause for a moment to listen to the house and you'll feel that the family still lives there.