A customer of mine who is just setting up house appreciates the value of starting out with good furniture and especially collecting antiques which she knows add special warmth and character to any home.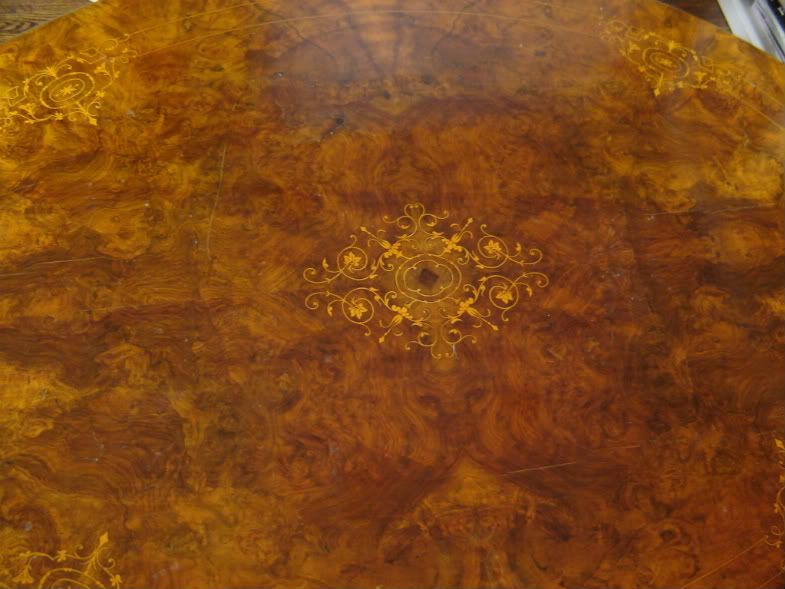 She is a busy young professional who moved into her first house last summer. It is a tiny house on a street lined with tall shade trees in one of Toronto's best neighbourhoods. When she moved in, she asked if I would help her find a dining table that would not overwhelm her small space. I lent her one of my tilt-top tables and metal folding chairs while she patiently waited as I hunted for the perfect table. Both she and I had a vision of finding a table with leaves to make it larger or smaller as needed. There are also tables that can be expanded or contracted by essentially having attached leaves that are hidden under the tabletop.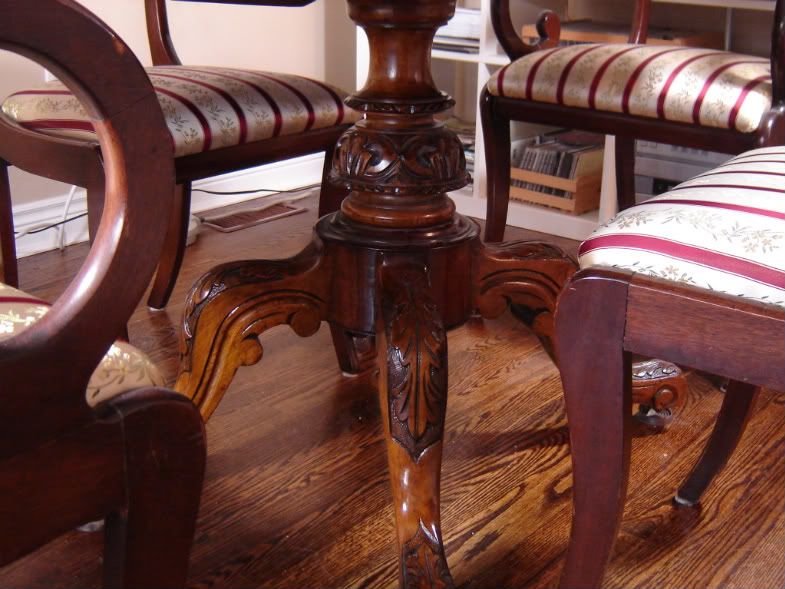 During my search all over southern Ontario, I found an oval English breakfast table made in 1850. This is not exactly what we had in mind but when I saw the beauty of the inlaid burled walnut and the carved pedestal, they took my breath away. The table had been kept in a good home for generations and was nicely polished with a good French polish. I immediately sent two photos to my customer in Toronto. She loves inlaid wood and was so thrilled that she purchased it immediately. Her dining area is in an open space shared with the living-room. The dining space itself has an Ikea bookcase covering one wall, and a window on the other. Her living-room sofa is of a good quality and has a modern classic look. When the table was delivered, the entire living area was immediately transformed and took on an elegant look. The pedestal on this early Victorian table coordinates well with the pedestal on the early Victorian marble-top accent table in the living-room.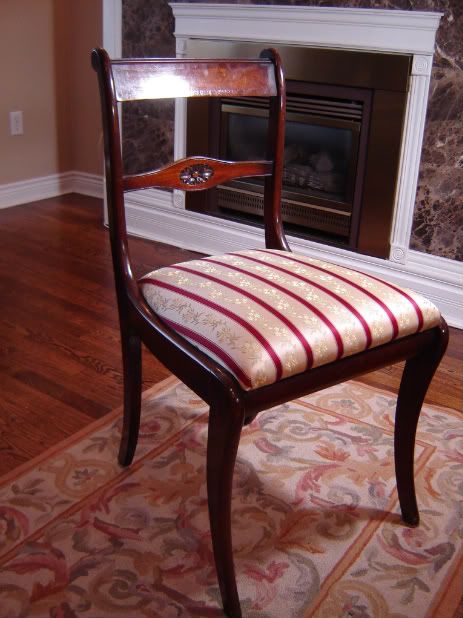 The next dilemma was finding chairs to go well with a table from 1850. Some of the brand new chairs we considered were appropriate, but I encouraged her to wait while I searched for a suitable set of antique chairs in good condition. My customer was confident that I would find the right set of chairs for her, and at first I did find two sets that might have been suitable. I quickly realized that although she wanted comfortable chairs, she wanted fairly clean lines and didn't want them to be too ornate.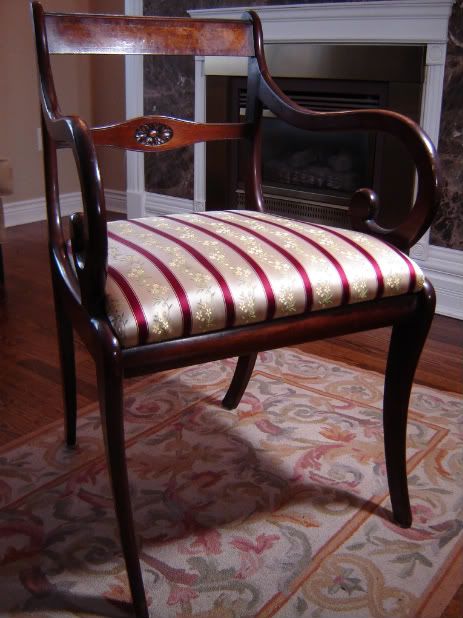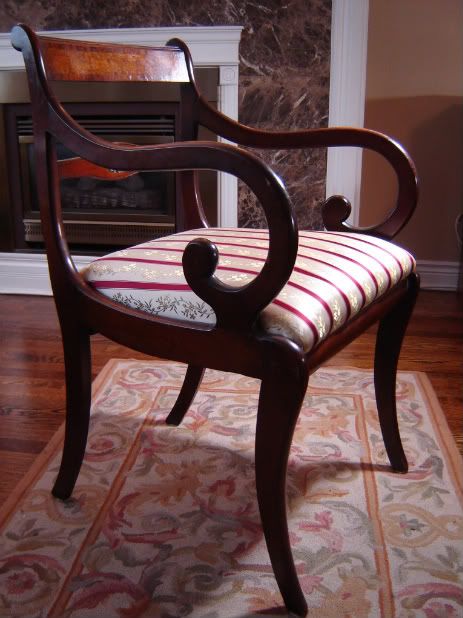 Finally, eight months after buying the table we were very excited when we found a set of eight chairs in excellent condition, and just right. The chairs were made in 1920 with burled walnut backs with mahogany sides. Four or six of the chairs fit around the table. The other two serve as accent chairs flanking a hall table. I am grateful to have a customer with such good taste, vision, and imagination.
When my customer grows into a larger home and a larger dining table, this table will serve her as a decorative piece in a library or placed against an accent wall because this English breakfast table is a tilt-top. I am so happy that these pieces will continue to be cherished for future generations to enjoy.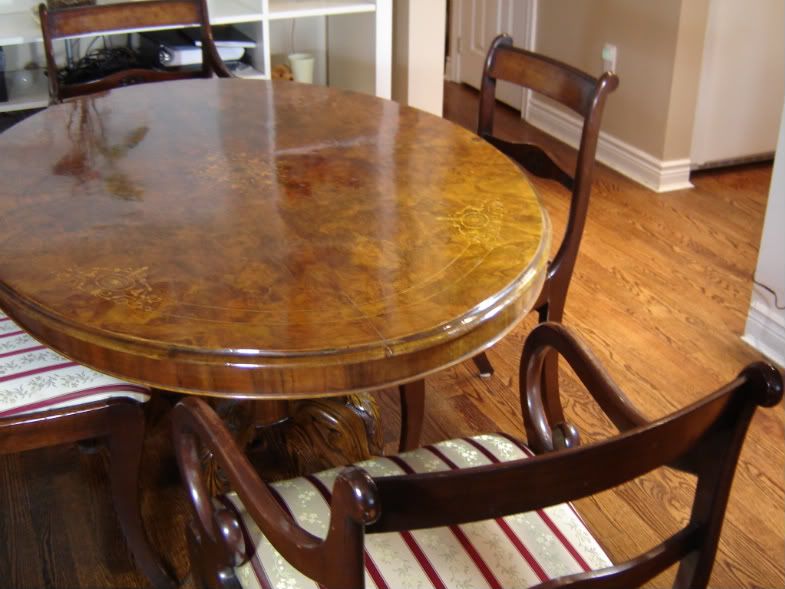 Many thanks to my customer who granted her permission to publish this post.