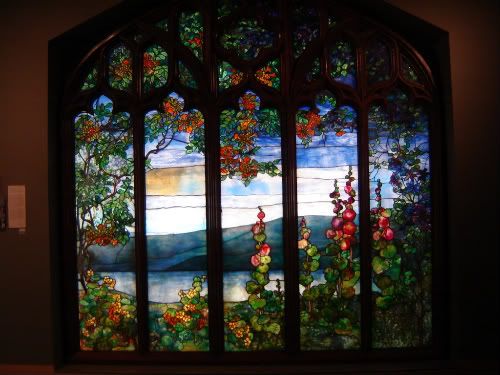 Stained glass window designed by Louis Comfort Tiffany in 1905, made of handmade coloured and opalescent sheet glass


On the Labour Day weekend we took a small trip to Corning in the Finger Lakes area of New York, and visited the Corning Museum of Glass. Corning is an old town surrounded by rolling hills. The main street looks like it hasn't changed since the early twentieth century.


From left: Silesian glass 18th C., Dresden and Saxony glass 18th C., and Bohemian glass 18th C.
I was impressed by the great collection of glass that the Museum houses and spent a whole day there. I wish I'd had time to go back for a second day. The collection goes back to early times and houses pieces all the way back to ancient Greece and Rome. Besides its vast collection, the museum gives live demonstrations on glass making and has excellent exhibits on the history and uses of glass.

English Victorian glass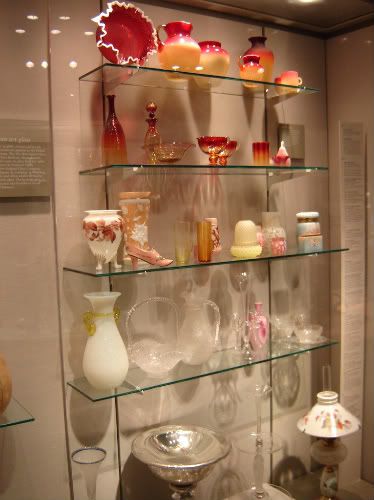 American art glass
 If you go to Corning, it's worth spending at least two full days at the glass museum.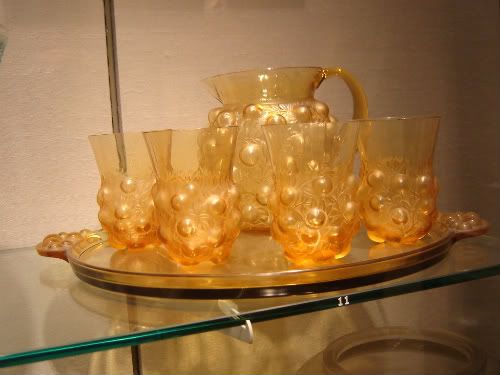 Early twentieth century Lalique