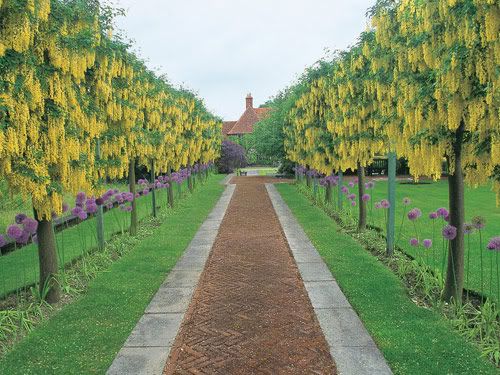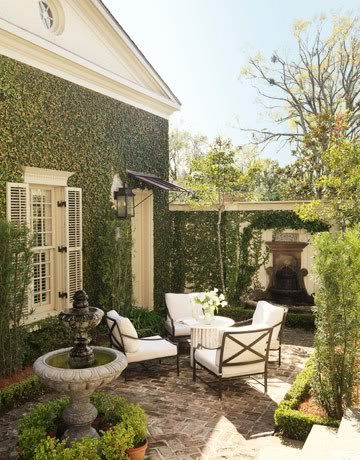 In every garden design whether it is formal, informal or a mix, the walkways, the patio, and the driveway set the scene.
When I was a child, my father built a patio of bricks in a checkered pattern separated by cement mortar. The patio was flush with the grass and over time with the help of moss, it took on a beautiful aged look. I thought the patio was beautiful then and it is what I most miss about my parents' house besides their espalier trees. I wonder if this spawned my love for bricks, and all stone. Alas, I don't have any photos of the patio or the espaliers, but the driveway below reminds me of the pattern.
Recently, I went for a walk in an old neighbourhood and looked at the walkways and driveways.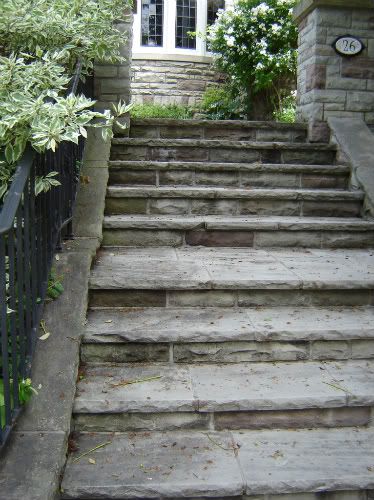 I do like the brick.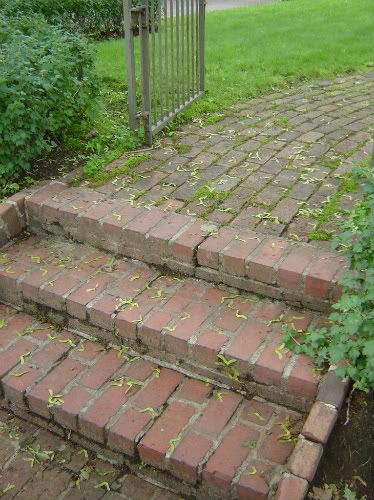 Herringbone, just like at Hidcote.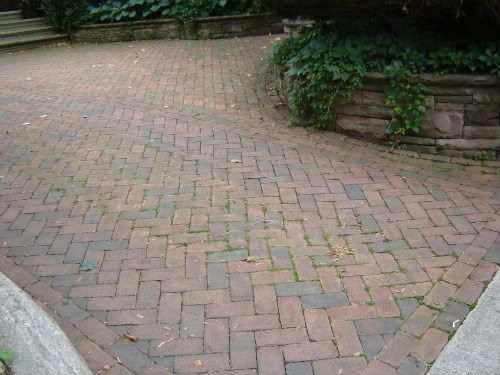 I wonder what planning went into choosing the materials and designs of some of these walkways and driveways.
Brand new cobblestones.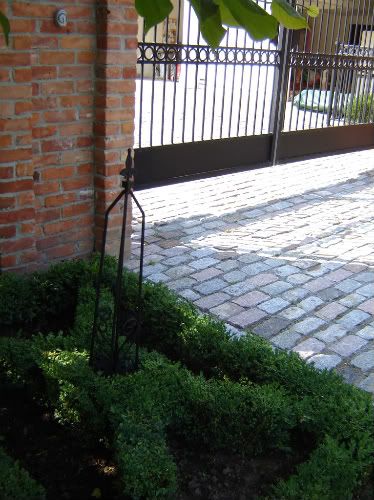 Machine cut flagstones.
My own sandstone steps were here when we moved in. They are so warm and welcoming; I would never want to change them.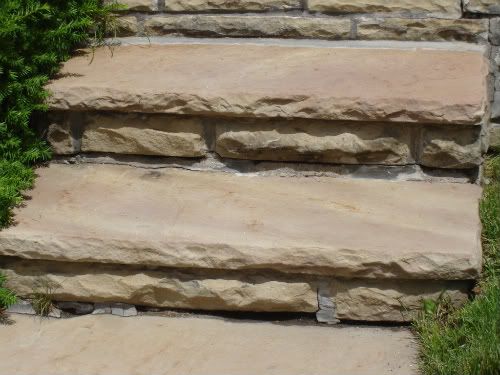 When we had our raised patio built, we wanted it to be of brick, but we found these flagstones in the garage and didn't want to just throw them out. If possible, I like using what is already there if it is of value and is aesthetically pleasing for its purpose.