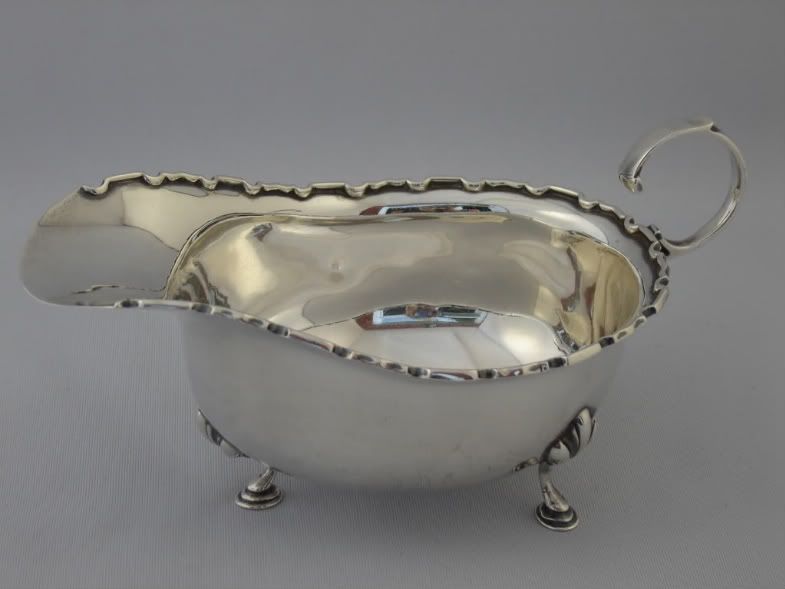 English sterling silver gravy boat
If you're near Stamford Connecticut, you might enjoy Keno Auctions Inaugural Sale held May 1-2 at the Marriott Stamford Hotel. The catalogue is available for viewing online. If you are not near Stamford, you may consider bidding online.
Keno Auctions
The West Palm Beach Antiques Festivals are held monthly at the Americraft Expo Center at the South Florida Fairgrounds. Dealers from all over the country attend. You might enjoy going on May 2nd.
West Palm Beach Auction Festival
The Winterthur Museum in Delaware is putting on display historic automobiles that graced the Wintherthur estate long ago. Each Saturday in May will feature a special display. On May 8th, the Jazz age is featured.
Winterthur Calendar
The Gardiner Museum, the ceramics museum in Toronto is featuring a special exhibit on contemporary ceramics in Israel. This is running until May 9th. If you go, make sure to make time visiting the permanent collection too. This small museum is a treasure in itself. It's worth spending the day.
Gardiner Museum
You can discover Toronto's past from May to October by going on one of the Heritage Toronto Walks. These neighbourhood walking tours are free of charge, and no reservations are needed. They tell the stories of Toronto's people, landscapes and historic buildings. On May 2nd, the walking tour goes through Thistletown.
Heritage Toronto Walks
Not this week but scheduled to run from May 11th to 16th is the Brimfield Antique and Collectibles Show in Brimfield Massachusetts. This is sure to be a great success for the antique connoisseurs who will attend. There are often hundreds of vendors offering their treasures for sale. The show is a field of tents right in the heart of a region rich in Colonial history.
Brimfield Antique Show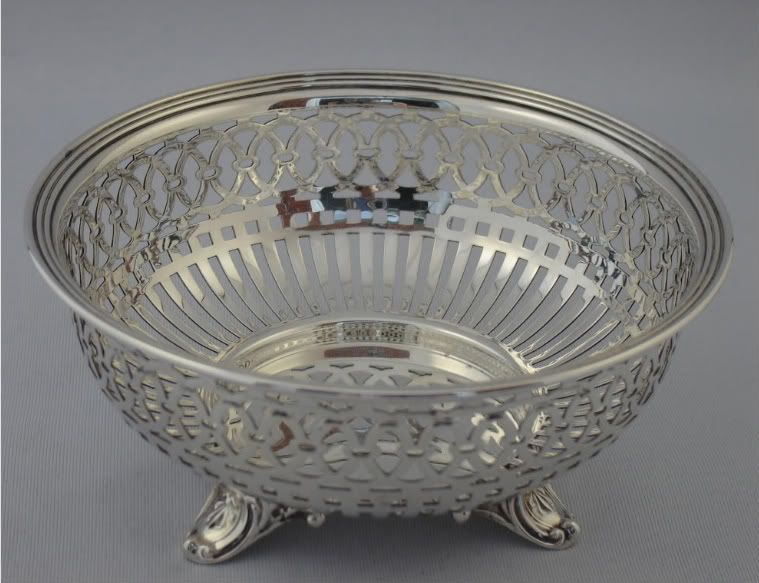 Reticulated sterling silver bowl