I wish you a happy and prosperous New Year. I'm looking forward to an exciting 2010.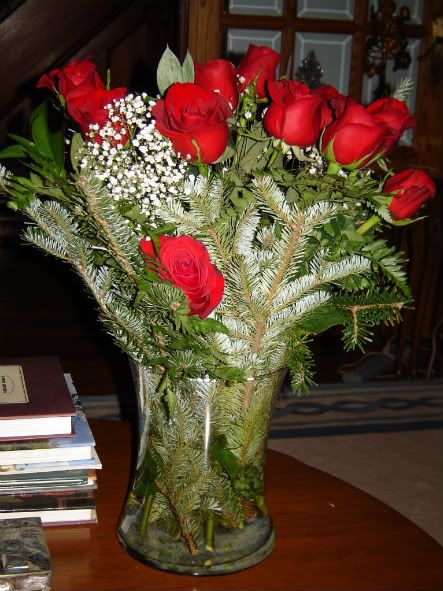 To celebrate a casual New Year's brunch, the table is set with vintage Wedgwood Doric Platinum, Orrefors Intermezzo Blue goblets, Villeroy and Boch Vieux Luxembourg, Birks sterling silver Louis XV, and a mixture of modern and vintage crystal. Now four years old, the tablecloth is from the Lenox Shop in Freeport Maine. The napkins are paper. We're at the end of much Holiday entertaining.

Many thanks to all of my family, friends, and customers.