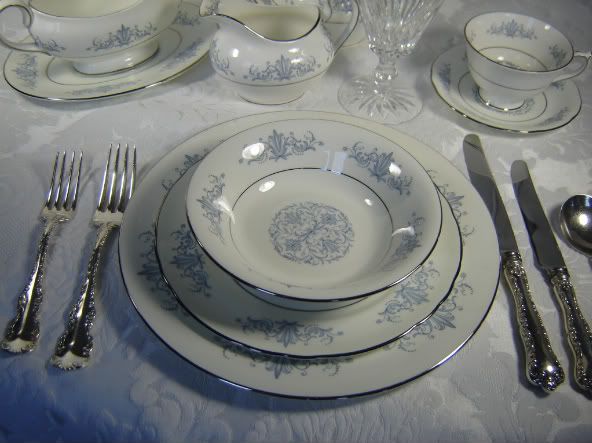 When visiting friends and relatives over the past year, I've noticed that people are getting away from being too casual. It seems like there is a return to dressing smartly and with polish. Many people, too, are using their good porcelain to entertain guests rather than keeping it hidden in a china cabinet. I find this trend delightful because it adds to my enjoyment and it keeps me from excessive numbers of visits to our ceramics museum and premier china shops.
After seeing and holding numerous pieces of china, I find that the different china factories have their own distinctive characteristics especially when it comes to the pattern designs.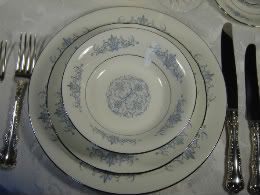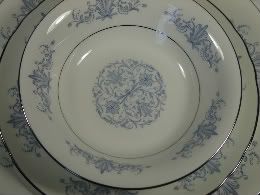 Aynsley China is one of my very favourite English manufacturers. It dates back to the eighteenth century and is still prospering today in Longton, England. This particular china I am featuring is Aynsley from 1960. I have a service for six available for sale that I will be listing individually in my online store. The pattern is Venetian and has a pure white background with a platinum border. The design is an understated grey-blue that co-ordinates well with current interiors. Antique china, vintage china, and brand new china give us more pleasure when we use them, rather than merely putting them on display.