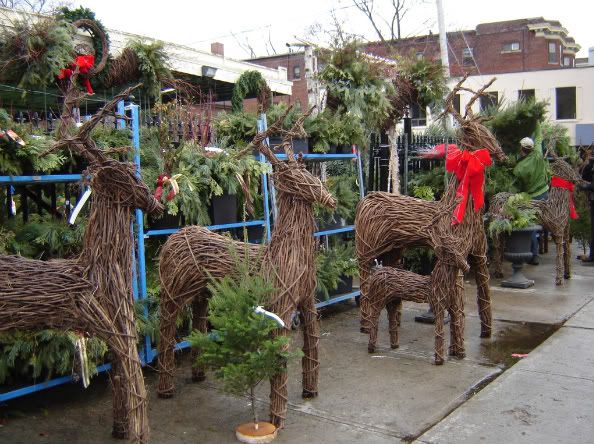 Christmas, a magical and spiritual holiday, takes place at the darkest time of the year making us want to add brightness to our surroundings. The anticipation of Christmas is almost as enjoyable as the Holiday itself. During the pre-Christmas Advent season, we do so many delightful things to prepare for the celebration. My parents never wavered in making Christmas a wonderful time for us, and many of the preparations that were repeated every year became our traditions I now share with my family. Decorating the outside of the house is one of the first things we do.
The weekend of the American Thanksgiving is my marker of the beginning of the Christmas season. It is the weekend I go to the garden centre to purchase the evergreen wreaths and boughs for the entrance doors and the outdoor planters. Except for the lighting, I limit the outdoor decorations to fresh evergreens and natural accents as much as possible.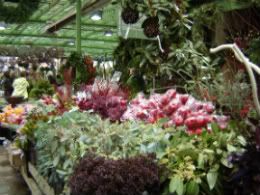 Sheridan Nurseries, the garden centre, has an outdoor area protected from the wind, rain and snow with heaters in strategic places. A welcoming pot of hot apple cider keeps the shoppers from becoming numb with cold. Sheridan's choice of decorations is extensive and is always beautifully displayed. Their floral arrangers gladly help customers by creating outdoor or indoor arrangements ready for display.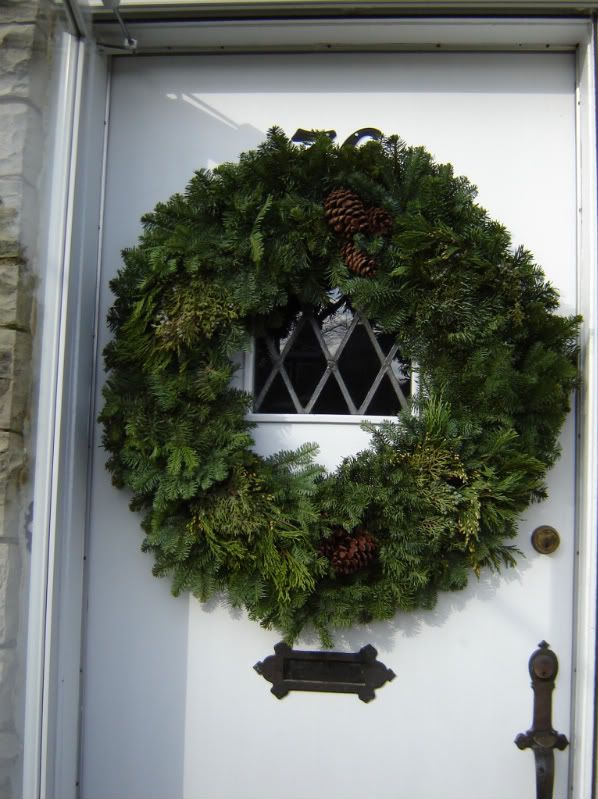 I always buy ready-made wreaths, but I enjoy creating my own low-key arrangements for the planters. For the front, I found the largest wreath my door will allow. This year, my choice of wreath is one already decorated with cones and is made mainly of Fraser fir boughs with a few sprigs of bluish juniper, pine, and some cedar.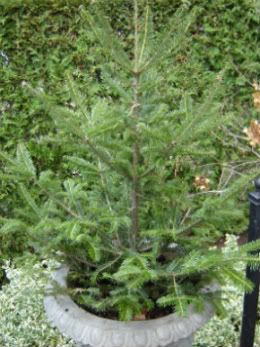 Two small cut fir trees are for the urns on the back patio.
Fir, pine boughs and pussy willow twigs fill the planters near our side door.
This year the earth was not yet frozen making the anchoring of arrangements in the planters and urns much easier than in previous years.
The side door is also welcoming with its small plain Fraser fir wreath that I will decorate with cones and some small faux red berries.
The last task is to add white lights to the globe cedars and square yew, the rooted living plants growing near the front door. White lights also light up the little fir trees in the urns on the back patio. This year we added timers to the lighting keeping in mind that many people in our neighbourhood walk late in the evening to enjoy the crisp fresh air and the seasonal lighting displays.
Now all that is needed is the dusting of real snow which we can expect naturally by Christmas time.