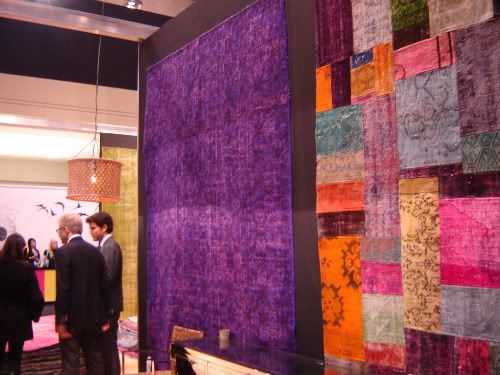 Elte Booth IDS11

Last Friday, I attended the Interior Design Show in Toronto (IDS11). I enjoyed seeing all the bright colours in this year's exhibits as I wandered to the booths that caught my eye. I liked seeing all the different bathroom choices with their luxurious bathtubs, the huge built-in refrigerators, the hammered copper kitchen sinks, and the new patterned tin ceiling tiles.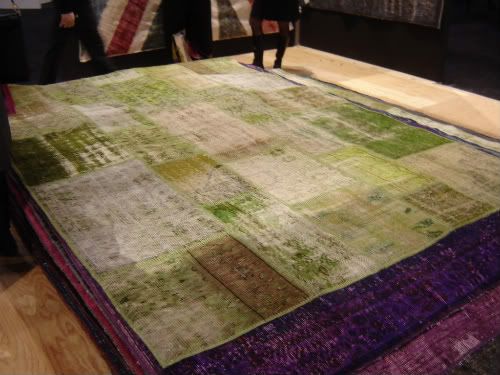 Elte Rugs IDS11
As I was making my way through the exhibits, I wanted to make sure to leave lots of time for the Elte booth. The Elte booth at IDS11 featured their latest line of contemporary rugs, called Second Life rugs. These are handmade rugs, primarily from Persia, that were shorn and dyed in beautiful colours. Some of them are patchwork. They are all of the finest quality wool. I turned them over to find their exquisite hand knotting generally seen only in the best of oriental rugs.
Elte Rugs IDS11
Elte is a family owned furniture and rug company in Toronto. Their name is synonymous with excellent quality and good customer service. I learned this first hand a few years ago by ordering a custom-made rug from them, a corner of which is pictured below. My custom-made rug was beautifully fashioned exactly to the agreed specifications including a border reminiscent of an ancient design. It is a cherished treasure my family and I will continue to enjoy for many years. Elte supplies many different types of rugs including broadloom, antique and hide rugs.