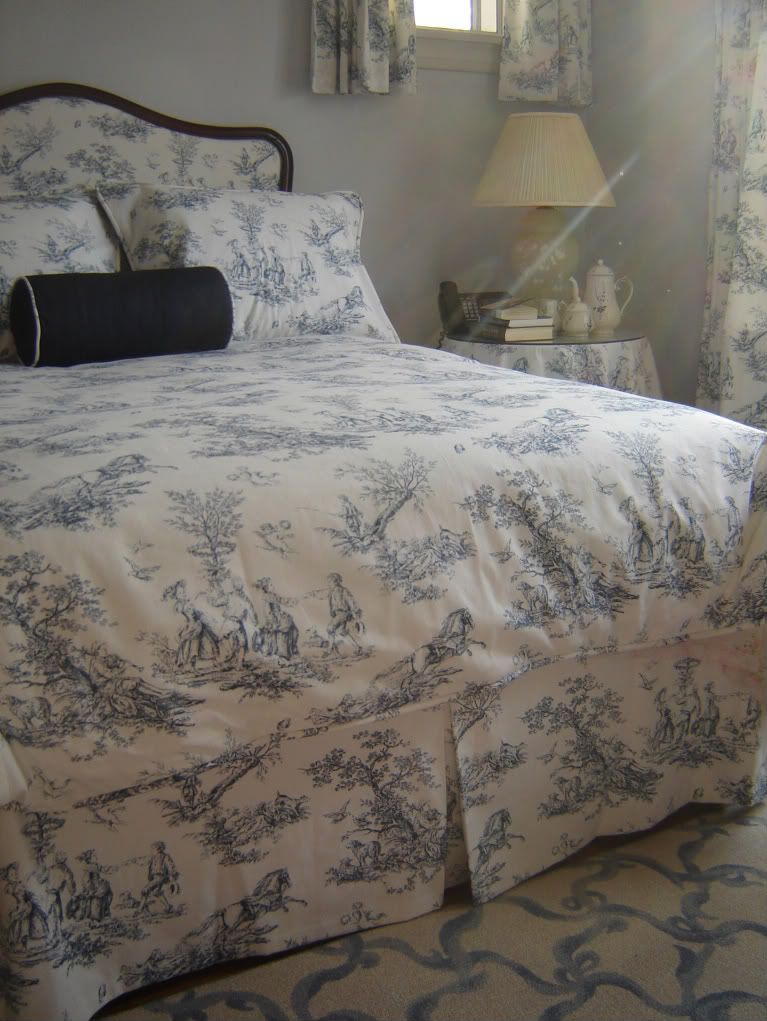 A few years ago when the carpeting on the stairs needed to be replaced I decided to go with a blue and white colour scheme. Blue and white repeat the colours in the living room, and are favourites of mine, especially blue which is a serene colour having a calming effect. At that time I had already made the decision never to buy another carpet made of synthetic fiber.
Wool lasts for a lifetime and seems to get better with age taking on a subtle sheen. It's beautiful even when it shows a little wear. It is also easy to clean and stays clean longer. I still enjoy living with this carpet which covers the stairs, the landing and the second floor hallway. With some forethought at the time, I had three area rugs made of the same carpet for the master bedroom, planning to possibly redecorate in blue and white toile de Jouy.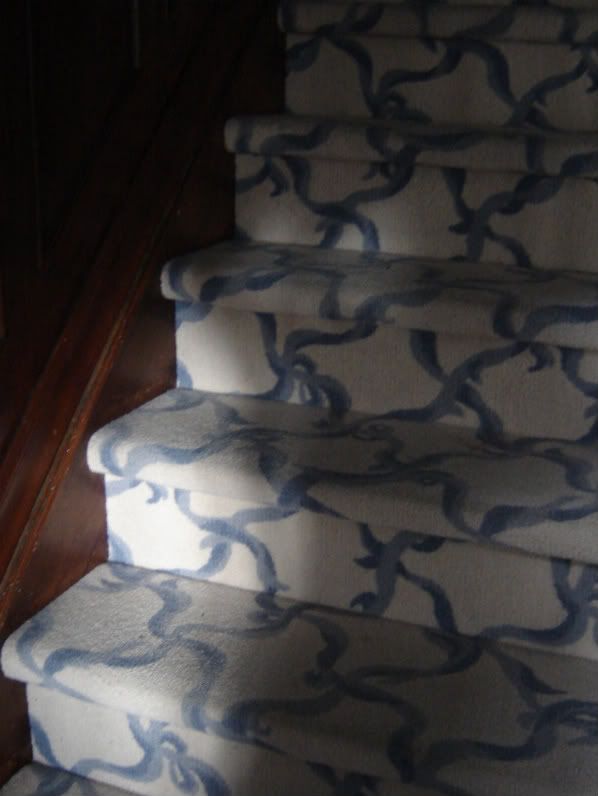 Toile printing on fabric was first done in 1760 in Jouy, France. It is a repeat printing of a fairly complex theme in one colour on white or off-white fabric. The favourite themes in the eighteenth century were rural, or pastoral. Later, historical and chinoiserie themes were sometimes used. Toile de Jouy has remained popular until today and has become a classic. When it is used, a room is usually decorated with no other pattern but toile de Jouy.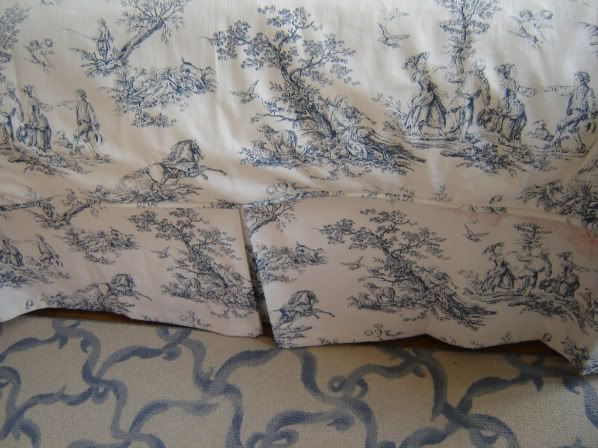 Early in the summer, I finally found a colour to go with the blue in the blue and white area rugs. The colours did not need to match, but the tones needed to be compatible. I opted to have the shams, the bedskirt, the curtains for three windows, the tablecloth for the skirted table, the duvet cover, and the upholstered headboard slipcover done in blue and white toile de Jouy. The mahogany-framed headboard is an antique I purchased at an estate sale while I was purchasing inventory for my store.
The curtains for the two small windows on either side of the bed created some design questions. There is always a question of how to treat a large window with an old radiator beneath. All the windows have window shades which made an easy choice of having only panels on either side of the large window. The table lamp needs to be replaced with a clear glass lamp. I will search for a vintage one during one of my estate buying forays.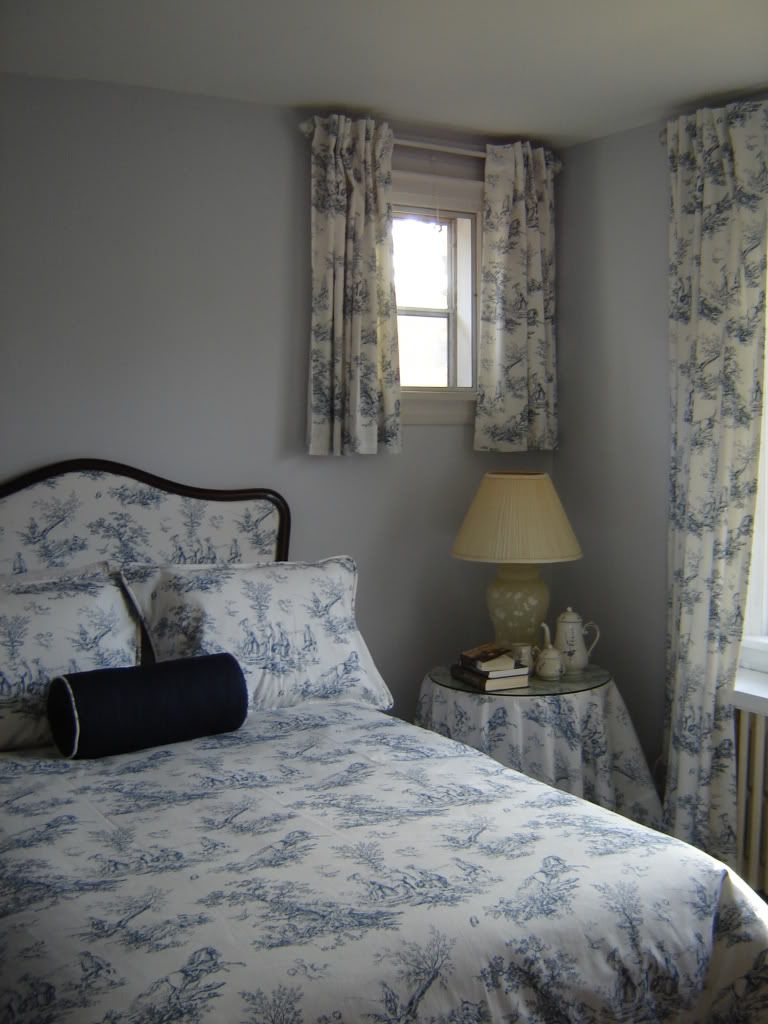 I worked with a local fabric store to get this project done. From start to finish, the project took three months with many unnecessary visits back and forth to the store. I've learned my lesson and will work with an interior designer the next time I have such a large project.
You'll find a decorating project will still be within your budget when hiring an interior designer. I found that interior designers always receive sizeable discounts at the top fabric stores that include the sewing. This discount is never offered to one who deals with the store directly.
A designer will work with you to make sure you get exactly what you want. Let her know what you want and then let her take over. An interior designer will solve problems and give you lots of different options to solve the problems. Her expertise will prevent costly mistakes. She has access to a wide range of the best people to do the job and will make sure the job gets done right down to the final details.