My friend Jennifer Duchene, an interior decorator, home makeover professional, and author in San Francisco, continually impresses me with her brilliant talent, versatility, and professional approach. I find her to be a kind and generous person with a sophisticated background, international in perspective.
Jennifer helps her clients create delicious spaces with what they already own. Using her finely tuned expertise, she takes whatever is in the room and creates a designer feel to the space. Her advice to clients is to surround themselves with people and things they love.
Jennifer is dedicated to every one of her clients

.

She has one agenda, the client's.
Jennifer has recently launched her new book Le Chic Cocoon: 7 Steps to Creating Your Selfish Space where she tells women to unleash their creativity and reach their potential. She talks about the power of design and decorating and how a woman needs a space of her own to dream and be selfish in order to reach her full potential.
On a recent call with Jennifer, I asked her some questions to capture her delightful personality, and vision.
People are often happy with their furniture and accessories but need added advice. Why do your clients choose you?
My clients choose me because they are struggling to pull the room together, and they know from my reputation that I have the vision to make the space work. They know that I can help them visualize what the room can be.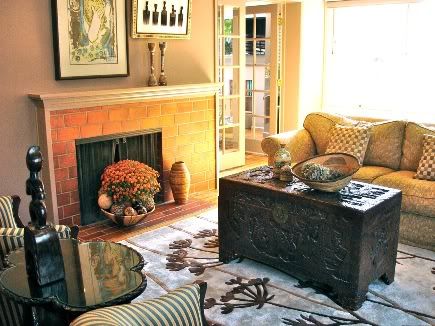 You bring excellent taste and creativity to every one of your projects. Do you ever find that you cannot work with a client's decorative accessories? If so, what is the remedy?
Thank you. The only time I cannot work with a client's decorative accessories is when they don't have anything, or they have too much. If there really is not enough or some extra pieces are needed, I make suggestions and steer them in the right direction, or I shop for the client. I know exactly what to buy.
I know you grew up in South Africa and now make your home in San Francisco. I also know you have travelled extensively, to Europe, Canada, and other parts of America. Is your international experience reflected in your client work?
I like to think that my experience influences my design work. I have a different way of looking at how to create spaces. I am drawn to the history that a piece of furniture textile or decorative piece can hold.
Who are your clients?
My clients are often travellers and collectors. They are fascinating people who live rich lives. They are interesting and interested, often love music, books, good food and wine, and want their homes to be a reflection of who they are, as their best selves. They see beauty in life and love entertaining.
What is your dream project?
A client who has fabulous pieces, wonderful rooms, and the right attitude if combined with a traveling opportunity, adds a little zest. People who are open to creating a space that is a true reflection of themselves and their life with a realistic budget, and a willingness to buy that perfect piece to make the space sing while giving me carte blanche and valuing my contribution. I love the incredible thrill of pulling a room or a house together in a couple of days. I have been lucky enough to have a couple of dream jobs. Wonderful clients offer dream jobs.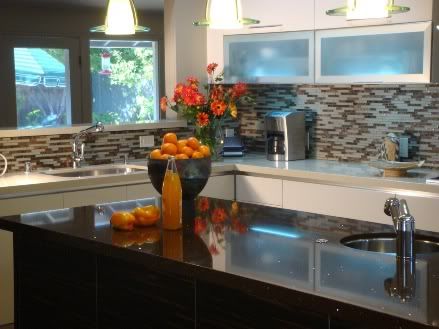 Do you limit yourself to big budget projects, or do you also work on smaller ones?
I do small budget jobs too. Many times clients want one room done without buying anything new, a couple of hours of advice, hands-on suggestions or some help shopping. Sometimes people need a design plan of action. I like to think of myself as offering Design Guidance.
What is your favourite design style?
I love the mix of old and new, using textiles and color. Bringing out the personality of the pieces. Creating individual spaces that reflect the owner with a little design spark that gives the space an edge. Sophisticated yet very comfortable. I haven't met a period I didn't fall in love with.
Where would you most like to live?
Would it be greedy to say I want to live in two places? In a city like Paris or New York and have a cottage on the beach. I long to live in Capetown every time I go home, but I would settle in any beach-side town that has personality, artists.
Who is your favourite person in history?
Now that is a really hard question. I am not sure I have a favourite. I admire Mary Wollstonecraft greatly. I think we would have had a lot to talk and laugh about. I think the fact that she was not born into a high powered position and yet created truths we live by and struggle with today fascinate me. I am inspired by the artists, inventors and free thinkers of history, it is a long list.
What do you value most in your friends?
Their support, laughter, and companionship. Being able to talk about anything, while feeling loved and liked.
What trait do you most dislike in others?
What do you like to do when you're relaxing?
Walking in nature, window shopping in big cities. Discovering new places, working in a garden (don't have one right now), hanging out with friends, enjoying meals, travelling, visiting museums, interesting towns, observing people and architectural details. Reading. Listening to music. Dancing. Laughing. Watching kids play. Sitting in the sun. Learning new things. Having deep conversations. Connecting to the Spiritual essence of life. Arranging my home. Playing with paint chips. Drawing, Writing.
What do you like most in yourself?
My ability to grow and my sense of humour ( both have saved me many times).
Do you have any regrets?
Nothing in life is a waste. The past is a fertile ground for what I have become. My journey is a journey.
What is your greatest achievement?
So far it's my book "Le Chic Cocoon", and I like to think the lives I have inspired through my words and deeds – the rooms I have rearranged.
When your friends and clients say Jennifer Duchene, what thought would you like to come to mind?
Hope floats and joy opens doors, life and laughter matter.
You can reach Jennifer through her website www.jenniferduchene.com
The Home Makeover Mixtress, blending lifestyle, laughter & Chic Cocoons.