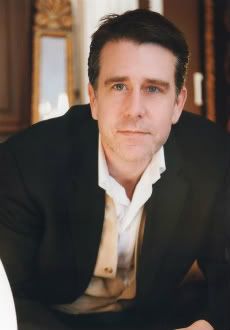 Ever since I first met my friend Michael Ryan, an interior designer in Chicago, I marveled at his creativity. He sees beauty in many things, so often in a nostalgic way. I admire him for his aesthetic sense and excellent taste. His attention to every detail for quality in his interiors seems to come from his passion for fabric design. I find that he has a wonderful sense of humour, loves people, and is fun to be with. Michael is accomplished in many ways.
Michael brings his love for the outdoors and a sense of history to his designs and drawings. He creates a feeling of luxury, elegance, and comfort to his interiors, and incorporates the textures and layers of colours in nature with his inherent sense of order. The results are always inviting and fresh. His designs range from contemporary to traditional with the underlying theme of timelessness. He feels equally at home designing the interiors of an elegant house in the city, or the rooms of a country estate.
Michael began by studying fine arts and design at top art institutions before launching into his creative career. He gained experience as an award winning product developer, trend forecaster, and manager of large corporate design teams.
There are a number of interior designers in Chicago. Why do your clients choose you?
I really believe it's a personal connection or a bond between my clients and our team. We become family and discuss much more than design. I also can find products that fit the client's lifestyle that they may not be aware of: making their home or business a reflection of who they are. It's a wonderful balancing act, working with needs, budget, time frames and introducing new possibilities.
Do you have a signature style? If so what is it?
I do! As many of my friends in social media put it….It's a bit nostalgic. It's comfortable with a bit of an edge. I truly believe that clients should be able to use their space and furnishings to the fullest extent. What would a home be without a wet dog, a friendly gathering in the kitchen or playing horse shoes in the yard after a day at the beach? My job is to make these spaces stress free and enjoyable.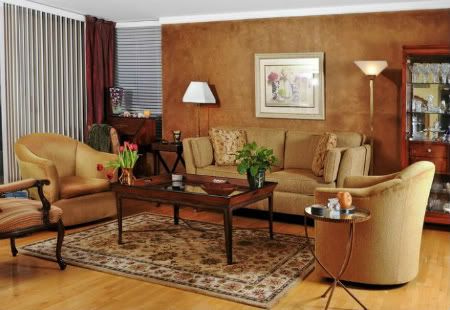 I know you grew up in Colorado and later moved to Chicago where you continue to live. Would you say your style has been influenced by these regions?
Quite a few of my clients come over to my place here in the city just to check things out I suppose. What they find is always a surprise. I am always painting something in the house and there is always a project going on. My foyer has an extensive collection of antique oars hanging on a pale blue wall. My bedroom has sleds, skis, and a toboggan that is mounted as a headboard. The dining room table is full of glass urns and oversized glass vases filled with seasonal greens and beach glass that we have collected. The mud room is filled with whatever sporting equipment we were using that day, not to mention a lot of sand! Back home in Colorado we grew up like this and I've never out grown it.
Do feel your services appeal to a certain segment of the marketplace?
I am lucky enough to have a clientele that is mostly Downtown and North Shore. They all have a busy life style. Today it seems everyone is working at least a 60-hour work week, our services make things easier and fun for the client.
What is your dream project?
I really enjoy large projects working with a corporate team. For instance, we recently worked on an advertizing office here in the city. There were a dozen or so members assigned to work with us. It was a joy introducing not only a functional space, but the products, colors, and flow that reflected the client's brand. The team had their own voice in the design and took ownership of the way they wanted things laid out. Thus making a more productive space that they enjoyed working in.
Do you limit yourself to big budget projects, or do you also work on smaller ones?
Ah, good question! As we know the larger projects just aren't there due to the economy. I have taken on several smaller ones just to keep the ball rolling so to speak. There is absolutely nothing wrong with helping Mrs. Smith find the perfect lampshade, or suggesting a new color of paint for her dining room. She could be the one person down the road that will give a personal recommendation for a larger project when things turn around. Again, it's about a personal connection between client and designer.
What is your favourite architectural style?
I love the Arts and Crafts movement. I grew up with that style of architecture in Colorado. Studied it in school quite a bit along with surface design and enjoy visiting this style here in the city. There's something about the craftsmanship that intrigues me and I love to seek it out. Mind you, I do also enjoy some of the more modern structures and marvel in their ingenuity as well.
Where would you most like to live?
We all have these visions of where things could be better, weather wise that is. I would love to sun on the coast in Greece, garden in the countryside of France, surf on the coast of California, retire in Vermont and live in a busy city like New York. For now the college town of Evanston suits me perfectly. I have the beach life, the snow, and able to take in all of its historical offerings.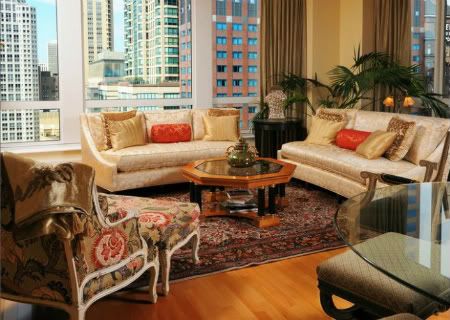 Who is your favourite person in history?
This is a hard one! There are so many talents out there. The first person that comes to mind is William Morris. He was able to introduce a new way of looking at things that encompassed true craftsmanship.
What do you value most in your friends?
Knowing that they will always be there even when I'm wrong, which of course never happens. I love that they will help me see the way and give me a good kick to get things going when I'm down. They will also be here to help celebrate when things are good. Isn't that what friendship is all about?
What trait do you most dislike in others?
Simple, not treating others as you wish to be treated.
What do you like to do when you're relaxing?
I'm at the beach with Summer my Portuguese Waterdog and Miss H. In the kitchen inventing the next best dish, organizing or painting trim in the house. Never an idle moment.
What do you like most in yourself?
I'm pretty easy going and enjoy learning new things.
Of Course! Who doesn't? Mine would be not listening to my heart and taking more risks instead of playing it safe. Luckily this is lifetime learning experience.
What is your greatest achievement?
Raising a wonderful daughter in a loving house, passing along what I have learned.
When your friends and clients say Michael Ryan, what thought would you like to come to mind?
A vision of style mixed with an appreciation of craftsmanship and quality. A gracious host, always having time to listen and help.
You can reach Michael through his website
Michael Ryan Design
You can also see Michael on
tumblr